Hiking Ngong Hills by undergraduate Meteorology students
As part of knowledge development,the undergraduate students from the Department of Meteorology Hiked Ngong Hills on Saturday 2/04/2015.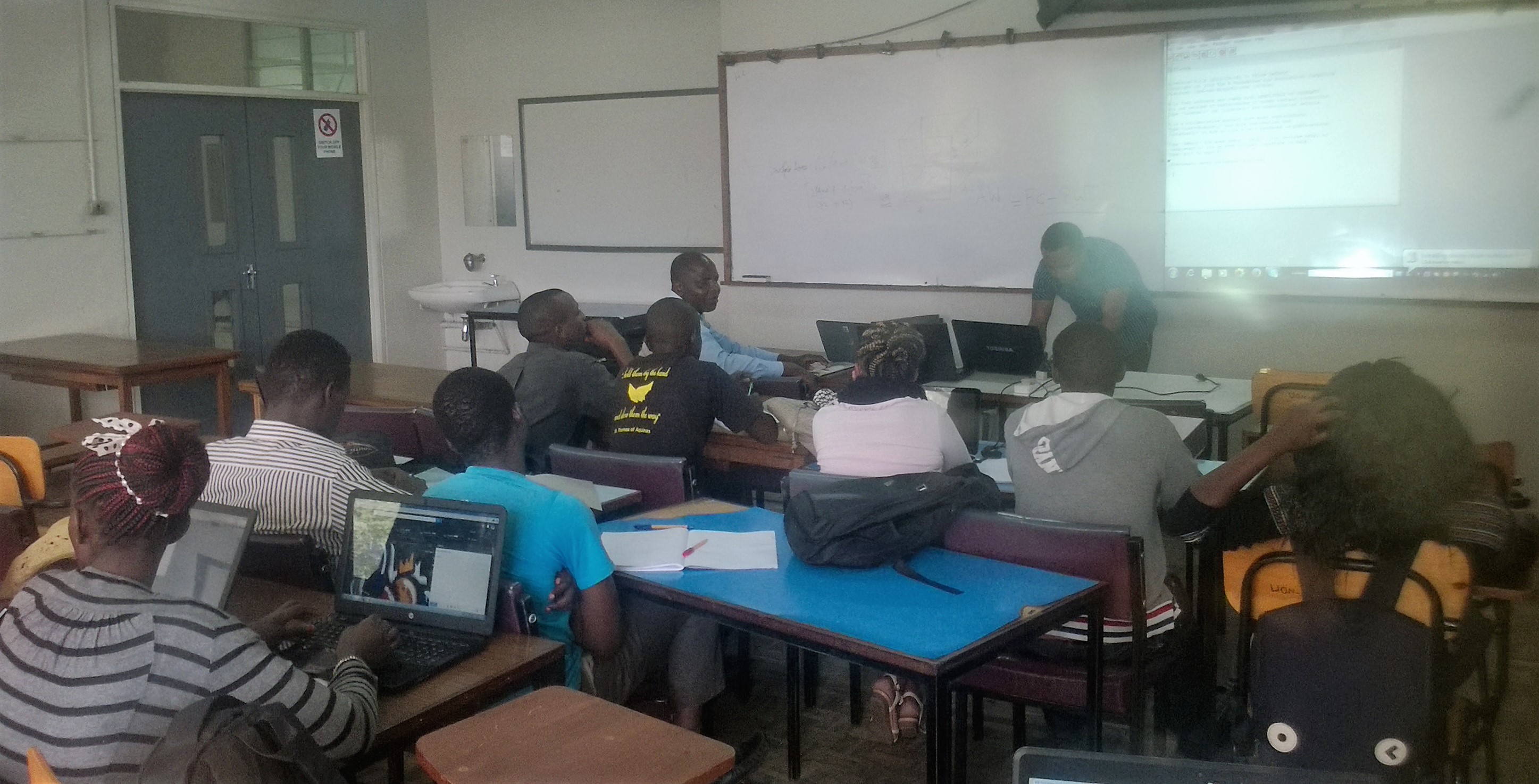 Fourth years students being trained on R-Program which will help them in data analysis.
Use of Corel draw in Graphic Design
Meteorology Students' Visit at San marco
CBPS facilitated Workshop on Course programmes review
Latest News in Meteorology
The Department of Meteorology offers a postgraduate programme for the Doctor of Philosophy degree  by research and thesis in one of the following specializations:Meteorology,Environmental,Meteorology,Agrometeorology,Hydrometeorology and Surface water Resources, Aviation Meteorology and Climate Change.
Location
Ngong Hills
Read More....
The Department of Meteorology  is pleased to  advertise the following postgraduate programmes for September  2016 intake :PhD in Climate Change Science (PhD CCS),PhD in Meteorology in any of the following specializations:  Meteorology, Environmental Meteorology, Hydrometeorology and Surface Water Resources, Agrometeorology among others .
Location
Ngong Hills
Read More....
As part of  partial requirements for the Bacheor of Science degree in Mneteorology,$th years students gave their progress report on 23/03/2016
Clck here for more photos
Read More....